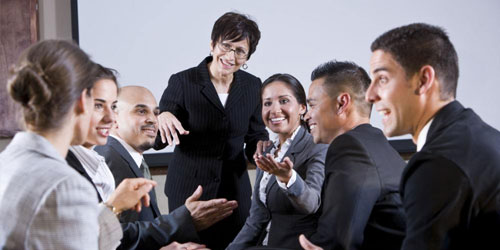 Employer Nomination Scheme (Subclass 186) Visa
The Australian government allows companies in Australia to hire professionals from overseas,and the visa applicants can obtain permanent residency straight away. This visa is suitable for skilled personnel whose nominated occupations are in the relevant commonwealth skilled occupations lists.
Application conditions
● Age under 45
● IELTS 6 on each band
● at least 3 years full time work experience working in the nominated occupation
● Pass skills assessment
Benefits
● No financial audit or interview required
● Get permanent residence straight away
● Enjoy the benefits of free education for children's primary and secondary schools
Subclass 482 Visa
The full name of this visa is the Australian Temporary Skill Shortage Visa. Its predecessor was Subclass 457 visa..
The is a of visa categories by the Australian Government to meet shortage in the labour market, allowing Australian businesses to sponsor overseas skilled workers to work in Australia. This type of visa does not require. As long as the applicant meets the basic, the and an employer who meets the nomination and sponsorship conditions is willing to sponsor it, he can apply for an employer sponsored visa. Partner and children can come to Australia on the same visa too.
The advantage of Subclass 482 visa is that there is no age requirement, English requirements are lower.
There are three of Subclass 482 visa.They are short-term stream, medium-term stream and labor agreement stream.
1. Subclass 482 Visa Short-Term Stream
You need to apply for short-term stream if your nominated occupation is on the Commonwealth short-term occupations list.
Visa criteria for subclass 482 short-term stream:
1. you nominated occupation is on the short-term skilled occupations list;
2. you have at least 2 years work experience in your nominated occupation
3. positive skills assessment (if applicable)
4. work only for your sponsor or related companies
5. IELTS overall 5 with at least 4.5 on each or PTE


2. Australian 482 visa medium-term category (mid-term stream)

If applying for the 482 visa medium-term category, the occupation must be on the mid- to long-term occupation list or regional occupation list. After the visa is signed, you can get a 4-year visa validity.


As labor agreement stream is, generally speaking, not as commonly used as other streams, we will leave labour agreement stream for discussion later on.




Employer Sponsored Visas
As the name suggests, the visa applicant needs employer sponsorship. That means, you have to have an Australian employer who is willing to sponsor you for this type of visa before you can apply, if you meet all visa criteria. Unlike general skilled migration, employer sponsored visa category does not require points test.

Visa Classification
Subclass 186 Visa (Permanent Visa)
There are three streams under subclass 186 visas. They are Direct Entry Stream, Temporary Residence Transition Stream ("TRT Stream") and Labour Agreement
Stream. As the first two streams are most commonly used, we will brief the criteria for the first two.
Visa Criteria - TRT Stream
● under 45 years old unless exceptions apply
● have IELTS 6 on each band or PTE equivalent
● hold a subclass 457 visa, subclass 482 visa under the medium long term skilled list or BVA, BVB or BVC
● have worked in the nominated position for at least 3 years full-time whilst on a subclass 457 visa or 482 visa unless exceptions apply
● obtained employer nomination approval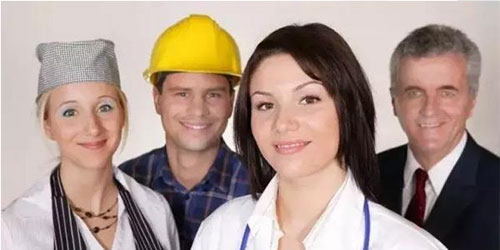 Visa Criteria - Subclass 186 Direct Entry Stream
● your nominated occupation must be on the relevant commonwealth list
● have at least 3 years full time work experience unless exceptions apply
● have positive skills assessment unless exceptions apply
● obtained employer nomination approval
● under 45 years old unless exceptions apply
● have IELTS 6 on each band or PTE equivalent

Subclass 494 Visa

This visa was introduced in November 2019 and the Australian government abolished subclass 187 permanent visa. Subclass 494 visa is a five-year temporary visa but can lead to permanent residency. 494 visa holders must live and work in gazetted regional Australia for three years before they can apply for permanent subclass 191 visa. Subclass 494 visa holders enjoy free public health insurance ("Medicare").

There are two steams under subclass 494 visa. They are Employer Sponsored Stream and Labour Agreement Stream. As Labour Agreement stream is not that commonly used compared to employer sponsored stream, we will keep you informed of the development of labour agreement stream as it unfolds.

Visa Criteria-Employer Sponsored Stream

● Your nominated occupation must be in the relevant commonwealth list
● Have at least 3 years full-time work experience in your nominated occupation
● Have positive skills assessment unless exceptions apply
● Under 45 years old unless exceptions apply
● Obtained employer sponsorship approval
● Have IELTS 6 on each band or PTE equivalent